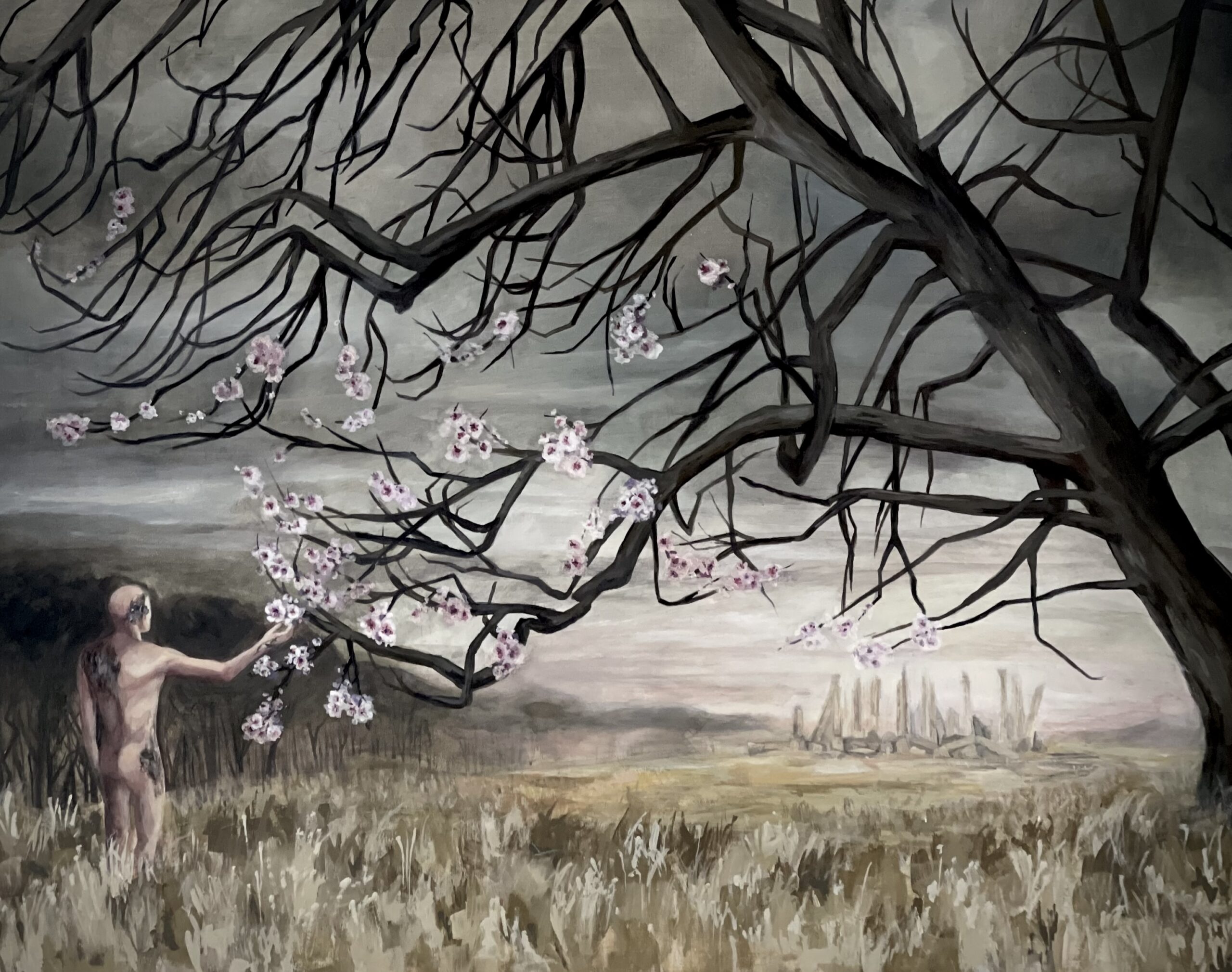 When I learned "Cherry-Blossom Droid" would appear in The Dread Machine, I was beyond excited to also learn that the editors would allow me to submit my own art. (More experienced authors have told me that's a rare opportunity.) So I asked my dear friend Katie Gabriel, whom I've known since we were kids, and she agreed to do the work.
Katie's art is, perhaps more than anything else, nostalgic. She often paints using old photographs as references, allowing their degradation to communicate a sense of the surreal. For reasons I won't spoil here, nostalgia is a particularly important emotion in "Cherry-Blossom Droid." I can't wait for Katie's piece to set the scene before you ever start reading my story in The Dread Machine on September 17.
You can see more of Katie's work on her website. She currently teaches at Red Rocks Community College in Colorado.